[ Home ] [ Our Lights ] [ Who We Are ] [ Join Us ] [ Tours ] [ Foundation Merchandise ] [ Photo Gallery ] [ News Archives ] [ Light List ]
Posted 17 Nov. 2007


Foundation receives grants from two local groups

The lighthouse foundation received grants this fall from both the Greater Lewes Foundation and the Rehoboth Bay Foundation.

The Greater Lewes Foundation provided $500 to be used for "visitor accommodations" -- read that a potty and chairs -- at Harbor of Refuge Lighthouse.

We are grateful for this assistance from the Lewes group. And we're sure our visitors who are in need of these "accommodations" also will be extremely appreciative.

The Rehoboth Bay Foundation provided an unrestricted grant of $150. Unrestricted contributions are especially appreciated as they can be -- as this money will be -- applied to the general operating expenses of the lighthouse foundation.

Our thanks to both of these groups.


Volunteers shut down the 2007 season and close the lighthouses til spring 2008
| | | |
| --- | --- | --- |
| | &nbsp &nbsp &nbsp | |
| | &nbsp &nbsp &nbsp | |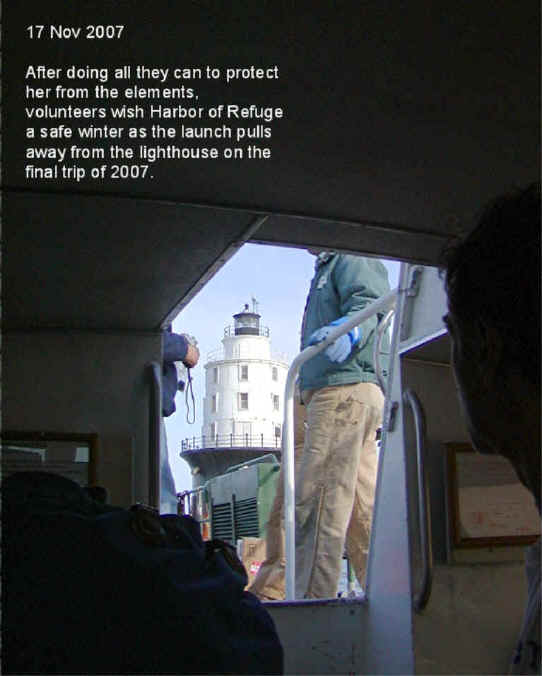 5This web site is maintained by Delaware Quilts